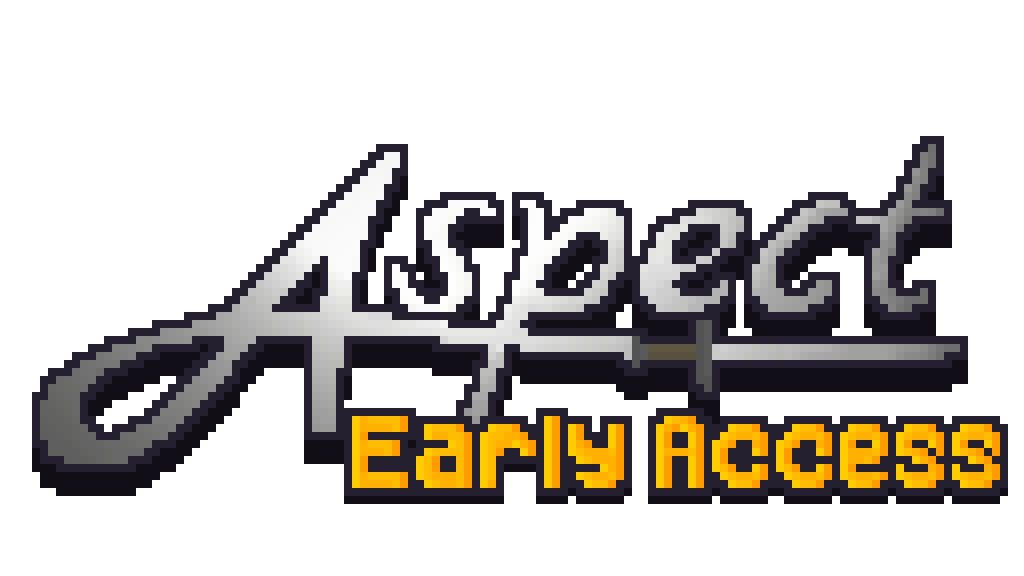 Aspect
https://store.steampowered.com/app/1707410/Aspect/
Aspect can be purchased now on steam!
Venture into the caves, and explore the depths of the dungeon, to find the loot that hides inside. Will you make it through the gleaming crystal caves, and through the swarms of enemies inside? And when you defeat them, will you take the power of the enemies for your own?

Aspect is an early access roguelite dungeon crawler game, where the player can delve into the dungeon and encounter a variety of monsters, with a variety of weapons, and unlock each monster's Aspect - the monster's power, under the player's control, as an accessory. Two different caves with their own diverse cast of enemies and loot can be explored, but many more caves are planned too - alongside a lot more weapons, enemies, aspects, and systems. The aim of the finished game is replayability - no two playthroughs will be the same.
Will you make it through the dungeon and collect all the aspects?
You can watch the Devlogs on Youtube here.
You can also join the community discord here.